Rogz AirTech

Rogz AirTech
AirTech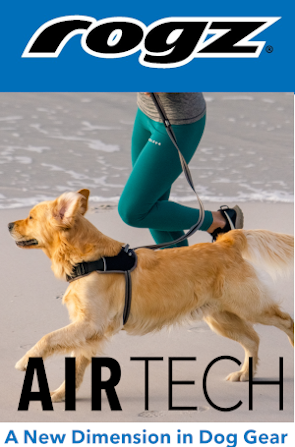 Introducing AirTech - the revolutionary dog walking and running gear that is redefining and refining the way you exercise with your furry best friend.
Our innovative products are designed with your dog's comfort and safety in mind. Our patented AirTech technology provides maximum airflow, reducing the risk of overheating and ensuring your dog stays cool and comfortable even during the most intense workouts.
Our gear is also designed for versatility and ease of use. With adjustable straps and harnesses, our products can be customized to fit any size dog, and our reflective material ensures maximum visibility for nighttime walks and runs.
But that's not all - our gear is also built to last. Made with high-quality materials, AirTech products are durable and resistant to wear and tear, making them the perfect investment for your furry friend's long-term health and happiness.
With AirTech, you and your dog can enjoy the benefits of exercise and outdoor adventures without sacrificing comfort or safety. So why wait? Try AirTech today and redefine the way you walk and run with your four-legged companion.
Rogz AirTech is the amazing new range of lightweight strong reflective products recently launched and available in the USA. Inspired by the high quality ultralight but ultrastrong KiteSurfing components together with an innovative new use of diamond mesh webbing to provide lightweight, strong, washable pet collars, harnesses and leashes, Rogz AirTech is the ultimate pet gear for you and your fur companion.
Collar
Recommended for everyday use and identification, the Rogz AirTech Classic Collar is lightweight and has a soft tether for lead attachment. The engineered fabric has smooth rounded edges and a diamond mesh that offers supreme comfort for both adventurer and fur companion. The reflective stitching illuminates for enhanced visibility and safety.
Leash/Lead
Rogz AirTech Classic Leash Recommended for everyday use, Rogz AirTech Classic Leads are lightweight and offer supreme comfort with a soft padded handle that has an accessory pouch to hold a waste bag. The reflective stitching ensures that you maintain visibility and safety on any adventure.
Another example of an inspiration which came directly from the Kitesurfing industry is the patented helium tether on the UltraLite leash. Kitesurfing is a wind (air) driven sport, so it's imperative that the kite and all of its attachments are as light as possible. Kite lines have been designed from high-tech Dyneema aka Spectra yarns which offer maximum strength, minimal weight and zero stretch. The Rogz AirTech range makes extensive use of this high tech yarn to provide another level of value in our pet gear.
The team at Rogz identified Spectra/Dyneema as another high qquality material that could be applied in the pet industry. This was the inspiration behind the creation of the AirTech line and specifically the patented Helium Tether.
Rogz combined multiple aspects of the kite line connectors into a single elegant solution for lead connectors with following features :
No metal means that the equipment is ultra lightweight
100% secure
Noise free
Zero corrosion
Inclusion of an additional safety slider eliminates risk of involuntary opening in the case that an active dog scratches uncontrollably at the lead attachment
A built in quick release feature offering the following key benefits :
Instantaneous release when activated
Functional under full load when required
Zero risk of malfunction
Secure from any involuntary releases
AirTech Multi Leash
Rogz AirTech Multi Lead provides multiple soft adjustment points for two dog walking, a temporary post tie and when used with a harness, it allows for control through Stop-Pull steering with the front chest lead attachment. The ultra-light, strong carabiners ensure durability and the multiple soft tether points make this lead easily compactable.
AirTech Sports Harness
Rogz AirTech Sport Harness With the ergonomic design of the Rogz AirTech Sport Harness, it is quick and easy to fit. The belay loop on the harness allows for a lead attachment and when used with AirTech leads, the carabiner slides side to side for freedom of movement for both adventurer and fur companion.
Kitesurfing, as with all adrenalin sports, is not without its risks. It is important that the equipment has the right safety and emergency features. Kitesurfing has evolved through the decades. Gear improvements, including safety features, continue to emerge. An important safety feature that emerged was the emergency quick release systems. These allow kitesurfers to detach themselves from overpowered equipment. The key features of these quick release systems are:
Instantaneous release
Functional under full load
Zero risk of malfunction
Easy to use in all circumstances
Secure from any involuntary releases
The Rogz team recognised the similarities between a kitesurfer being attached to their equipment and a dog owner being attached to their dog. The need to design a suitable quick release system for pet gear was identified through this. This concept and criteria lies at the heart of the patented quick release system on the AirTech Sport Belt & Leash.
The emergency toggle on the AirTech Sport Belt & Lead was inspired by this concept and serves one purpose: It instantly separates human and dog completely when activated. When the emergency toggle is activated, the belay loop on the AirTech Sport Belt is released, allowing the carabiner of the lead to slide off, releasing the dog immediately.
AirTech Colors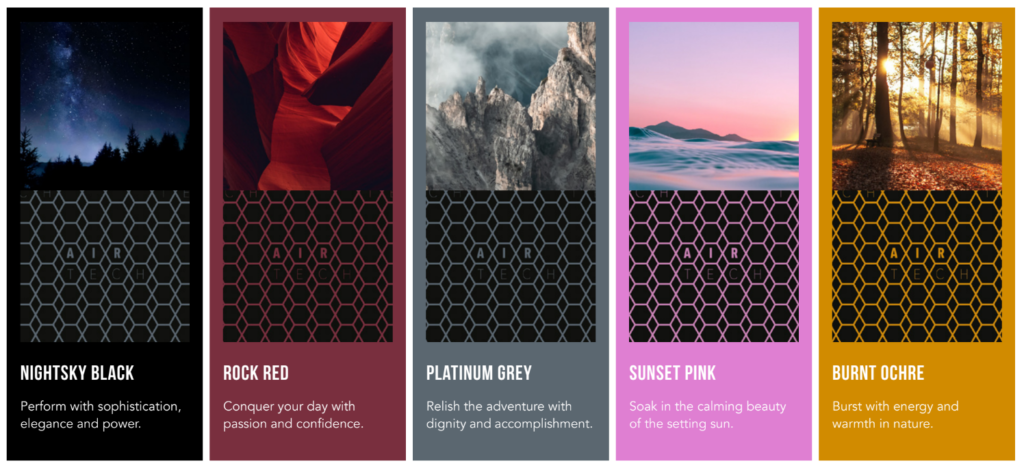 Take the Quiz - Which AirTech gear is best for you and your Dog?
Read the Reviews
As seen on Fox, CNN, The Times.